Taylor Swift Was Too Serious Too Soon for Conor Kennedy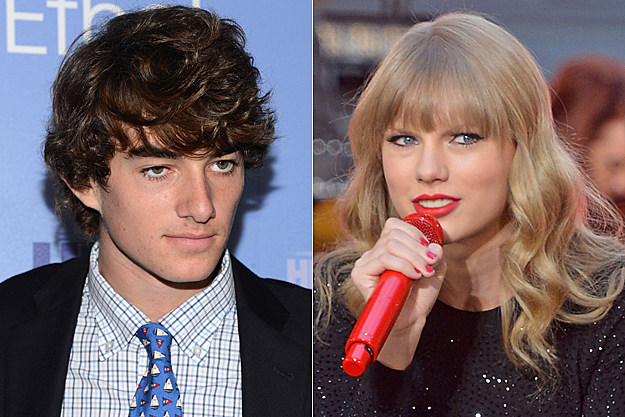 Sounds like Taylor Swift's split from Conor Kennedy may not be as amicable as first reported. While initial news of the breakup cited distance and time apart as the root of the rift, sources are now saying that Swift was really overbearing on Kennedy.
Swift, 22, pretty much scared off Kennedy, 18, by getting so serious so quickly. (We think buying a mansion across the street from his grandmother, Ethel Kennedy, may have played a role in that.) "Conor's just an 18-year-old kid and wasn't ready for anything super serious," a source told Radar Online. "But Taylor is looking for her soulmate and it kind of freaked him out with how strong she came on." Not to burst anyone's bubbles, but it's highly unlikely that a high school senior is anyone's soulmate. Girl, at least wait until a guy can legally drink bubbly before wanting a ring on it!
It turns out, too, that Swift's fascination with the Kennedy family may have done her relationship with Conor much more harm than good, because it made him question her motives. "Taylor is obsessed with the Kennedys and was living out a fairytale with Conor," the source added. "But she was more obsessed with the idea of dating a Kennedy, than the actual Kennedy she was dating."
Unfortunately for hopeless romantic Swift, this is pretty typical for a lot of her relationships, per the source. "Taylor is love crazy and loves living vicariously through other people's love stories. She sincerely wants to find the person that she is supposed to spend the rest of her life with. But unfortunately, she thinks every man that gives her butterflies is that person." Yikes! T-Swizzle, make 'em work for it. You deserve the best! (Or at least learn to hide the crazy for a little longer.)
Next: Check Out All of Taylor Swift's Boyfriends!
Watch the Taylor Swift 'Begin Again' Video Source:
Taylor Swift Was Too Serious Too Soon for Conor Kennedy