2013 Oscars: Adele Will Perform "Skyfall" Live For the First Time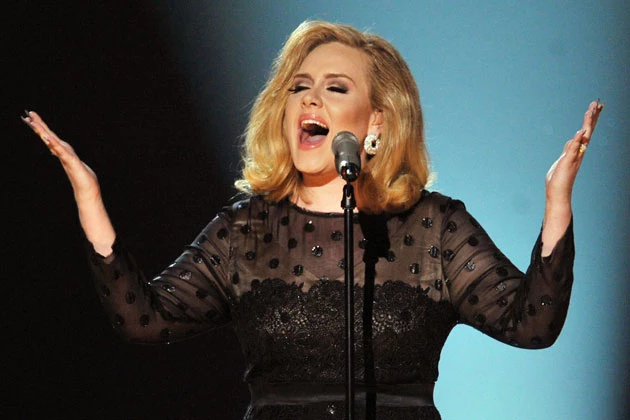 As the Academy prepares to pay tribute to James Bond during next month's 2013 Oscar ceremony, the show's producers recently announced that one of the movie franchise's most memorable songs, the nominated "Skyfall," will be performed on stage by Adele. We are already marking this down as a "must see" moment of the night.
The first song from a Bond film to be nominated in the category since 1981′s "For Your Eyes Only," "Skyfall" was, like the movie it's featured in, an instant hit and deemed one of the best themes in the series' 50-year history. It is considered the frontrunner to win the Best Original Song Oscar, and as James Bond will be a heavy presence at the ceremony, it only seems fitting that Adele belt out the tune in front of the program's millions of viewers.
Incidentally, it will be the first time Adele has performed the song live anywhere, which only heightens the appeal.
Adele is clearly excited about the impending performance, saying:
It's an honor to be nominated and terrifyingly wonderful to be singing in front of people who have captured my imagination over and over again. It's something I've never experienced and probably only ever will once!
An Oscar would only add to the tune's legacy: "Skyfall" won Best Song earlier this month at the Golden Globes and has the distinction of being the first Bond theme ever to debut in Billboard's top 10 chart. Just to refresh your memory, listen to Adele's "Skyfall" from 'Skyfall' below:
See the Oscar nominated movie posters- with DOGS!
Source:
2013 Oscars: Adele Will Perform "Skyfall" Live For the First Time